Regal Theaters have announced their dates this year!
Summer Movie Express 2019
The Summer Movie Express Movies for a buck runs for 9 weeks with select titles playing on Tuesdays and Wednesdays throughout the summer.
$1.00 Summer Movie Express Schedule
This summer Regal Cinemas will offer select G & PG rated movies for only $1.00 on Tuesday and Wednesday for Regal Summer Movie Express.
Admission to the Summer Movie Express is only $1. Tickets available for purchase at the box office and all movies start at 10:00 am. Each week both movies play on both days. A portion of the proceeds goes to the Will Rogers Institute. Theaters in South Denver are listed below.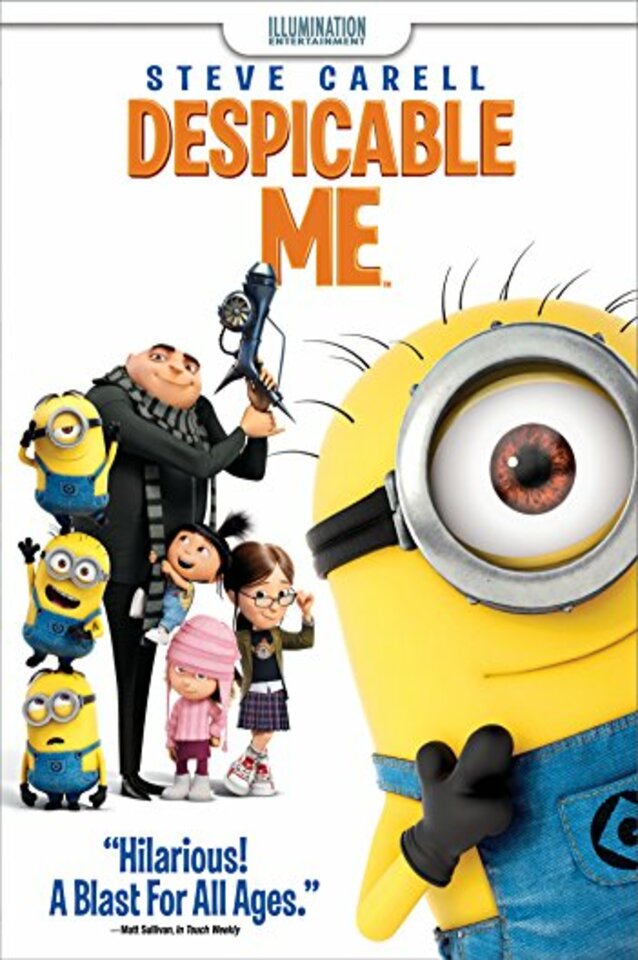 2019 Summer Movie Schedule
Regal UA Meadows 9355 Park Meadows Drive, Littleton CO (CLOSED)
Week 1 – Tue. Jun 04 to Wed. Jun 05
Week 2 – Tue. Jun 11 to Wed. Jun 12
KS19: Despicable Me
KS19: Turbo
Week 3 – Tue. Jun 18 to Wed. Jun 19
KS19: Lego Batman Movie
KS19: House with a Clock in Its Walls
Week 4 – Tue. Jun 25 to Wed. Jun 26
KS19: Teen Titans Go! To the Movies
KS19: Paddington 2
Week 5 – Tue. Jul 02 to Wed. Jul 03
KS19: Despicable Me 3
KS19: Dr. Seuss' The Grinch (2018)
Week 6 – Tue. Jul 09 to Wed. Jul 10
KS19: Lego Movie 2
KS19: How to Train Your Dragon: The Hidden World
Week 7 – Tue. Jul 16 to Wed. Jul 17
KS19: Smallfoot
KS19: Secret Life of Pets
Week 8 – Tue. Jul 23 to Wed. Jul 24
KS19: Lego Movie
KS19: Captain Underpants: The First Epic Movie
The same schedule holds true for Regal SouthGlenn 6901 S. Vine Street, Centennial. Regal River Point & RPX 3565 South Platte River Drive, Sheridan. Regal UA Denver Pavilions & RPX 500 16Th Street #310, Denver Regal UA Colorado Mills IMAX & RPX 14500 W. Colfax Ave, Suite 600, Lakewood. (26.59 mil)
Each location will host the Summer Movie Express on Tuesdays & Wednesdays at 10 a.m. for nine weeks. Admission is $1 and a portion of the proceeds will benefit the Will Rogers Institute.
Kids Camp Film Series at the Alamo Drafthouse
Families looking for an affordable way to beat the heat this month and give back in their community can celebrate! The Kids Camp film series is now showing at Alamo Drafthouse Cinema in Littleton and offers pick-your-price admission ($1, $3, or $5), with all ticket sales in June benefiting the Douglas County Libraries (DCL) Foundation.
Kids Camp showings take place weekdays at 11 a.m., offering family-friendly fare for kids. The PG-rated films in June include Trolls (June 3-7), Shrek (June 10-14), The Lorax (June 17-21), and Paddington 2 (June 24-28). Tickets may be purchased online to reserve seats in advance or at the Alamo Drafthouse Cinema box office at 7301 S. Santa Fe Drive; 100% of ticket sales this month support the DCL Foundation.
The DCL Foundation helps fund programs that reach youth, adults and families in Douglas County and across Colorado. The Foundation uses its resources to introduce new parents to the library and its early literacy services through Cuddle Up & Read, and to provide scholarships for qualified kids attending Camp DCL and adults completing their high school equivalency testing. It also awards Douglas County schools and nonprofits for goals associated with the library's Summer Reading Program.
For more information, call (303) 791-7323 or visit DCL.org/foundation.
Douglas County Libraries elevates our community by inspiring a love of reading, discovery and connection.