Estes Park is a bit of an insider secret for Coloradan's, and it's especially lovely during the winter months with the snow-topped pine trees, herds of statuesque elk roaming the countryside, and the impressive view of the Stanley Hotel when you first approach Estes from Denver. Estes lies 90 minutes northwest of Denver and lies next to the Rocky Mountain National Park.
Estes Park's snow-covered evergreens and the snow-capped Rocky Mountains provide the perfect location for adventure lovers to enjoy the activities a Colorado winter has to offer from snowshoeing and cross country skiing, to ice climbing, fly fishing, and more!
LONGS PEAK SCOTTISH IRISH HIGHLAND FESTIVAL
SEPTEMBER 10-12, 2021
For more than four decades, Estes Park has been the backdrop for one of the nation's largest celebrations of the heritage, the sounds, the tastes, and the arts of the Scottish and Irish cultures. To buy tickets or find more information about this year's event visit www.scotfest.com.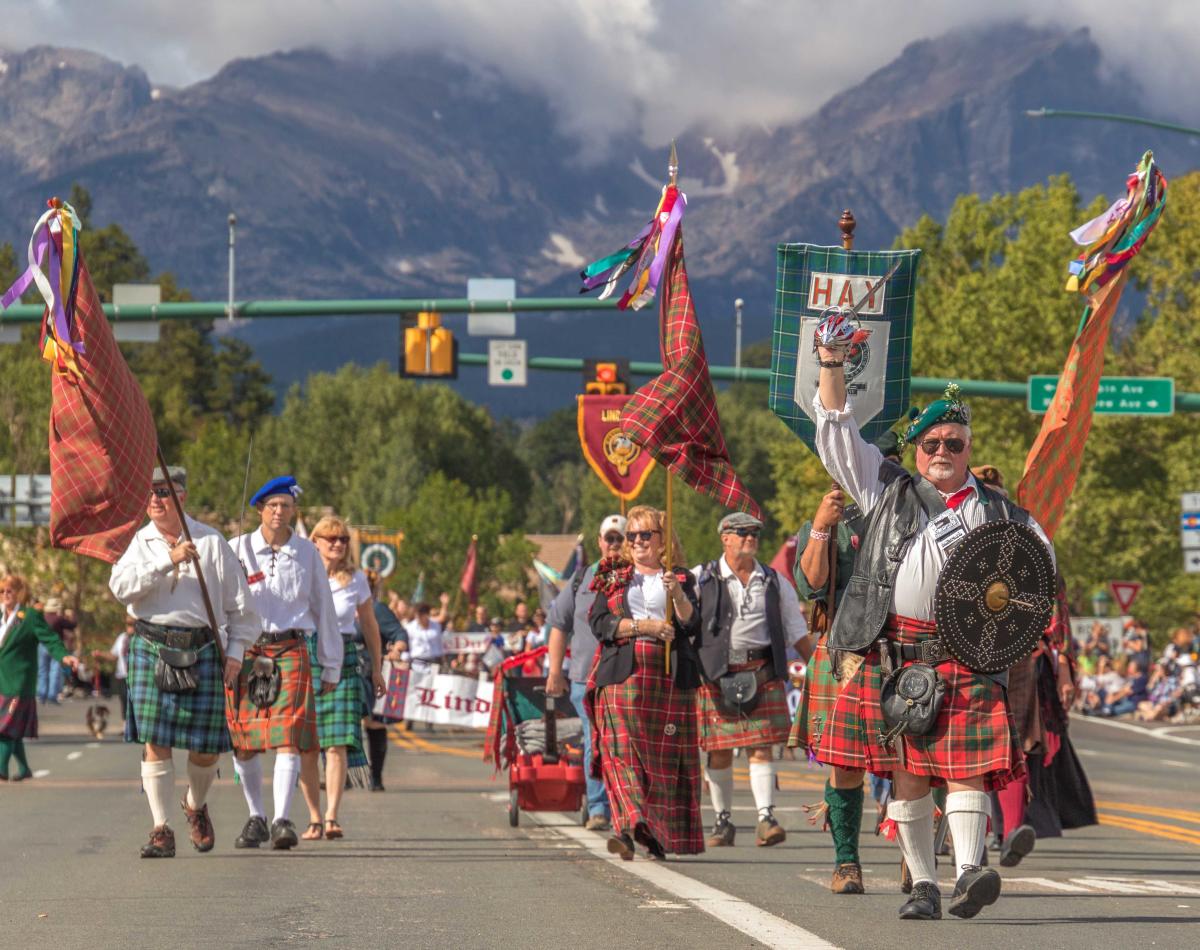 SEPTEMBER 10-12, 2021
Held annually the weekend after Labor Day, Estes Park's Longs Peak Scottish-Irish Highland Festival is the largest gathering of its kind between the Mississippi River and California, and traditionally hosts bands – from the marching kind to the rocking kind and everything in-between – hailing from Great Britain, Scotland, Ireland, Canada and, of course, the United States.
With jousting knights, dancing girls, hoisting athletes and calling bagpipes, groups and families of all ages will catch the Celtic spirit at this festival – surrounded by the scenic peaks of Estes Park!
One of the weekend highlights is the free hour-long parade on Elkhorn Avenue, Estes Park's main street. Bagpipes, drummers, dancers, clans in tartan, Dogs of the British Isles, brass military bands and precision drill teams give a preview of what can be seen on the festival grounds.
2021 FESTIVAL ACTIVITIES:
Music & Entertainment
Scottish Irish Shopping Markets: Browse a variety of Scottish and Irish vendors in the shopping tents to find highland-inspired jewelry, clothing, kilts, accessories, home décor, and more.
Scottish Athletics: Strong Man Competition. On the Festival field, there will be hammer throws, putting the stone, and caber throwing contests. Come join us and see a mere man toss a 19'7″, 140 lb. caber end over end!
US/International Jousting Championships: Games, Light Armor & Heavy Armor
Dogs Of the British Isles: Dog Agility & Herding, Terrier Races & Dog Exhibit Booths
Looking for tickets? Purchase here.
During the festival, many Estes Park business feature live Celtic music and whiskey tastings throughout the village! Check out the event calendar for additional events throughout the weekend.

More information and the full event schedule go to the Longs Peak Scottish Irish Festival Website.
ELK FEST
OCTOBER 2-3, 2021
Celebrate Estes Park's resident elk at this family-friendly festival in Bond Park (170 MacGregor Ave). Enjoy vendors, live music, food, bugling contests, performances and more at this year's Elk Fest! Check back for more detail.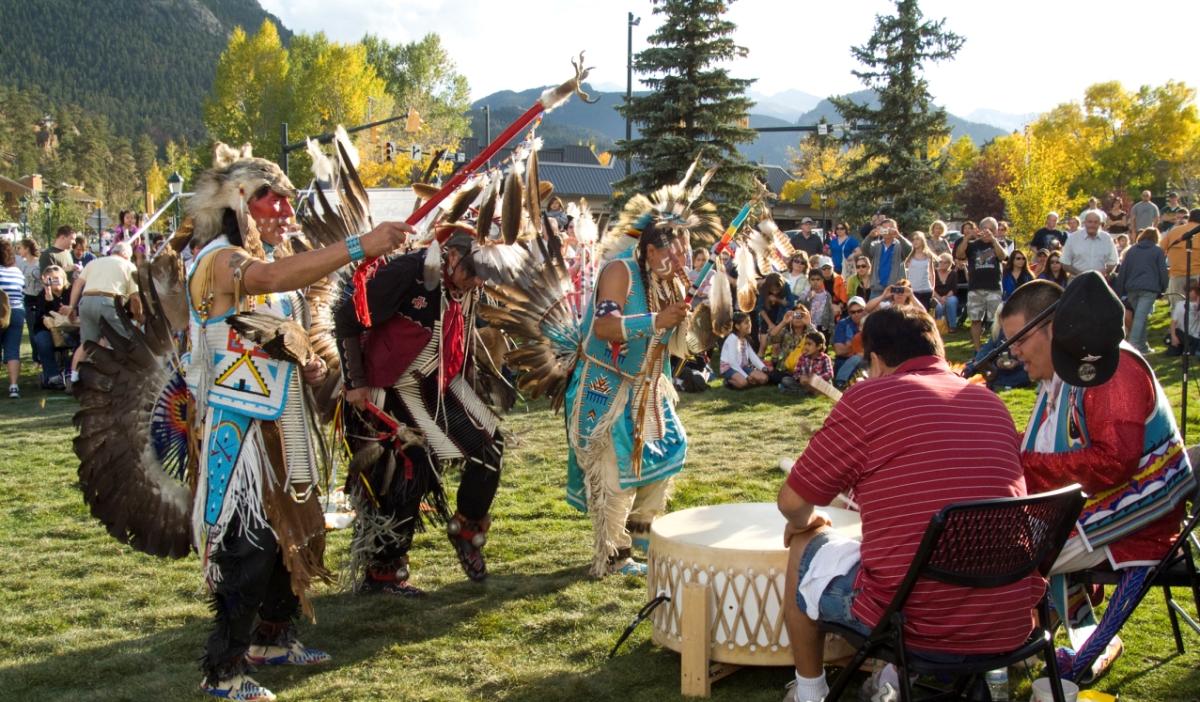 CATCH THE GLOW PARADE & CELEBRATION
NOVEMBER 26, 2021
Check back for more information on this beloved local event.
ESTES PARK WINTER FESTIVAL
JANUARY 2022
​Celebrate the winter season in Estes Park at the Annual Winter Festival weekend! Sample a variety of beers, browse retail vendors, enjoy live entertainment, and more at the Estes Park Event Center (1125 Rooftop Way)! Check back for more details and to buy tickets.