Butterflies at Chatfield Farms
Encounter native butterflies flying through a lush and colorful garden setting in a one-of-a-kind butterfly house at Chatfield Farms.
May 29 – Sept. 6
10 a.m. – 3:30 p.m. daily, included with admission
Chatfield Farms Location
8500 W Deer Creek Canyon RoadLittleton, CO 80128 Map
This seasonal habitat is home to hundreds of native butterflies such as swallowtails, monarchs, mourning cloaks and painted ladies. It is open from Memorial Day to Labor Day.
The plants in this house are used as a nectar source for butterfly food and designed to create a whimsical atmosphere for visitors of all ages to enjoy. Learn what types of plants you can add to your garden to attract butterflies and other pollinators.
Butterflies at Chatfield Farms is a joint venture between Butterfly Pavilion and Denver Botanic Gardens.
Butterflies at Chatfield Farms Gallery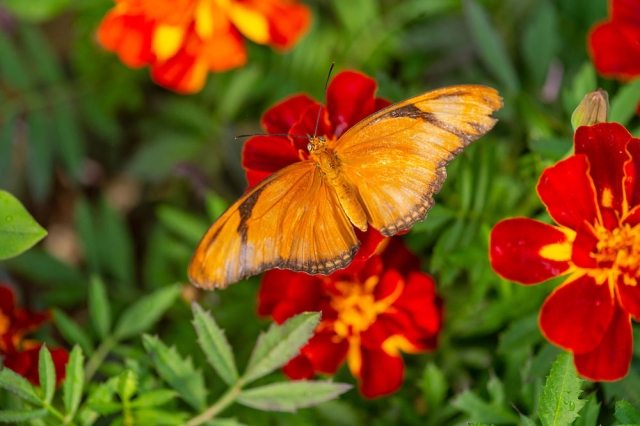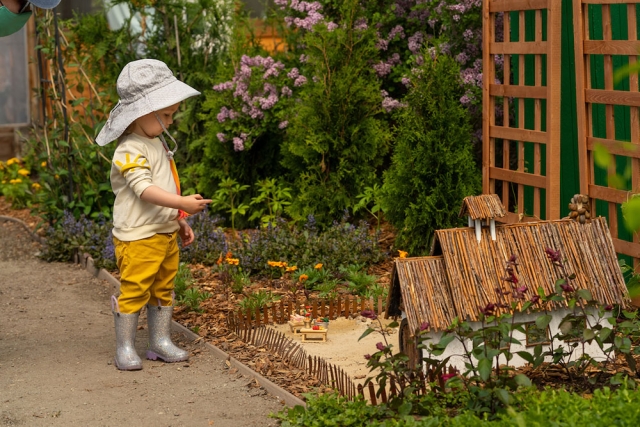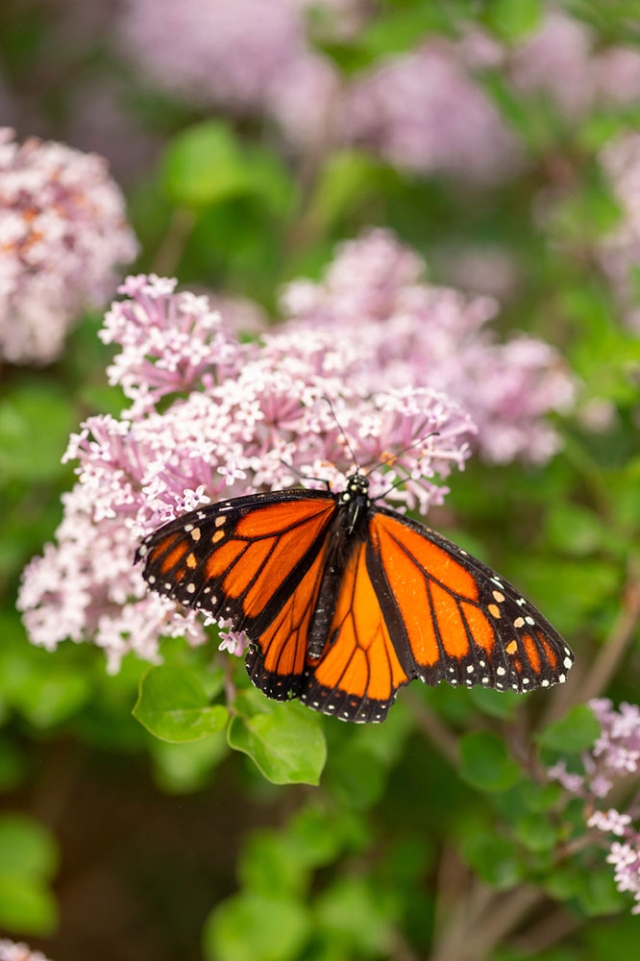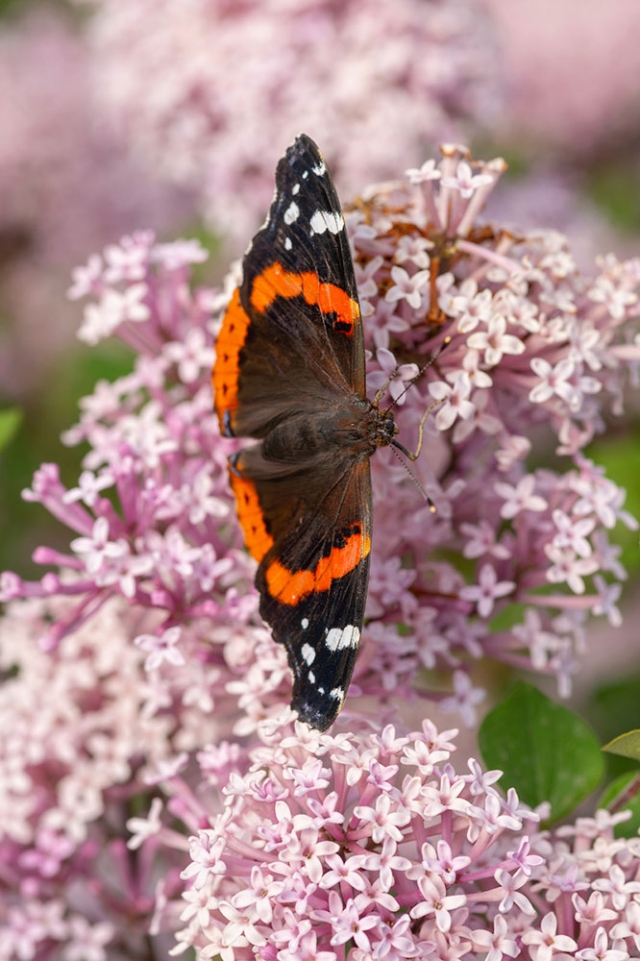 Salvador Dalí: Gardens of the Mind

Experience the rarely seen fanciful color lithographs on loan from The Dalí Museum in St. Petersburg, FL.April 10 – Aug. 22, 2021
York Street Location
1007 York StreetDenver, CO 80206 Map 720-865-3500
Freyer – Newman Center
Mixing flora with the artist's signature motifs two series of prints, FlorDalí and Surrealist Flowers, underscore Dalí's ongoing infatuation with his native landscape of Catalonia and the intriguing images of his Surrealist works. The images of fruits and flowers unsettle what we think we know about reality by juxtaposing seemingly incongruent elements. The exhibition of nearly 40 works is organized by Marie Selby Botanical Gardens and The Dalí Museum.
Gallery admission included with York Street general admission tickets.
Gallery Hours: 10 a.m. – 7 p.m. daily
Get Tickets and Member Reservations
---
Evenings al Fresco
Savor the golden hours at the Gardens with socially distanced performances on select Mondays and Wednesdays this summer.Select Mondays/Wednesdays, June – Aug., 4:30-8:30 p.m.
York Street Location
1007 York StreetDenver, CO 80206 Map
Awash in the golden light of the evening, this collaborative series enhances the beauty of the Gardens with musical performances, providing respite and renewal in nature. Unlike a traditional concert setting, visitors strolling through the Gardens encounter small, socially distanced ensembles or musicians performing works designed to underscore and bring delight to their evening visit.
Denver Botanic Gardens is proud to partner with Swallow Hill Music to produce this series.
Dates to be announced. Tickets will go on sale Thursday, May 20.
Last entry 7:30 p.m. Timed tickets must be purchased in advance; tickets are limited in each 30-minute time slot.
Music throughout the Gardens 5:30-8:30 p.m.
$30 Non-member
$20 Member
Free for children 2 and under (no ticket required)
---
---
DALE CHIHULY EXHIBIT
As the Chihuly exhibition comes to a close at Denver Botanic Gardens (on view through November 30), we are pleased to announce – through the generosity of private donors including Robert and Judi Newman and the RC Kemper Charitable Trust, UMB Bank, n.a., Trustee – a Chihuly work of art will be added to the Gardens' permanent collection. The new work, part of the Tower series, will be installed in the Ellipse garden and called "Colorado." It will be comprised of approximately 700 hand-blown glass elements and stand over 11 feet tall.
Brian Vogt, Denver Botanic Gardens CEO says, "We will never forget this extraordinary year and the outpouring of enthusiasm for the combination of Chihulyand the Gardens. Now, we will have the opportunity to relive this unique and dynamic fusion long into the future."
I am so pleased that a significant work of art will be added to Denver BotanicGardens' permanent collection," says artist Dale Chihuly. "It is such a beautiful garden and such a great city – my thanks to Brian Vogt for helping make the exhibition such a success and to the donors for their generosity and the honor of this permanent installation."

Dale Chihuly
Donors share enthusiasm for the gift. Robert and Judi Newman say, "We are thrilled and honored to provide the lead gift for the legacy piece which will commemorate theGardens' monumental and stunning Chihuly exhibition. Dale Chihuly's work easily transforms any space and engages viewers in unique ways that merge science and art. We love it!"
The Kemper family has a long history with the Gardens and Dale Chihuly. Mariner Kemper, Chairman and CEO, UMB Financial Corporation says, "It was only natural for us to help bring a permanent Chihuly artwork to the Gardens. Giving back to the community and supporting the arts has always been a focus for our family and we hope the citizens of Denver enjoy the piece for years to come."
Chihuly used a red, orange and yellow color pallet as it reminded him of the beautiful skies and sunsets he has enjoyed during his visits to Denver. He drew inspiration for this new work from one of his most challenging outdoor installations, Icicle Creek Chandelier, a permanent outdoor installation he did in 1996 at Sleeping Lady Resort in Leavenworth, Washington. Installed on a granite rock, the chandelier is a permanent reminder of how a work of art can be framed in nature and find harmony within in it. Like Icicle Creek Chandelier, "Colorado" will be designed to sustain similar outdoor weather conditions.
ABOUT DALE CHIHULY
Born in 1941 in Tacoma, Washington, Dale Chihuly was introduced to glass while studying interior design at the University of Washington. After graduating in 1965, Chihuly enrolled in the first glass program in the country, at the University of Wisconsin. He continued studies at the Rhode Island School of Design (RISD), where he later established the glass program and taught for more than a decade.
In 1968, after receiving a Fulbright Fellowship, he went to work at the Venini glass factory in Venice, Italy. There he observed the team approach to blowing glass, which is critical to the way he works today. In 1971, Chihuly cofounded Pilchuck Glass School in Washington. With this international glass center, Chihuly has led the avant-garde in the development of glass as a fine art.
His work is included in more than 200 museum collections worldwide. He has been the recipient of many awards, including 12 honorary doctorates and two fellowships from the National Endowment for the Arts.
Photo credits: Dale Chihuly, Blue and Purple Boat (detail), 2006. New York Botanical Garden, The Bronx, New York.Dale Chihuly, Saffron Tower, 2006, Desert Botanical Garden, Phoenix, 2008. Dale Chihuly, Red Reeds, 2008, Frederik Meijer Gardens & Sculpture Park, Grand Rapids, Michigan, 2010. Dale Chihuly, Fairchild Tropical Botanic Garden, Coral Gables, Florida, 2006