There are several third-party tools I use in day to day functioning of both my own websites and those I build and manage for clients that are both Business to Business and Business to Consumers.
This list isn't exhaustive and I will be updating it from time to time with anything new I find that is worth sharing. There are affiliate links below, please read my disclosure here.
I HAVE BEEN RESEARCHING WORDPRESS HOSTING FOR MONTHS NOW AND HAVE ARRIVED AT A COUPLE OF CONCLUSIONS.
None of the WordPress options are perfect and
You have to decide on the best choice for your business and website.
If you need top speed, top security and great customer service you'll need to pay a bit more for it. If you can sacrifice a little on those things there are also some reasonable options for the small business owners out there.
TOP PICK FOR RELIABLE WORDPRESS HOSTING
My all-time favorite premium theme developer, Studio Press, has created a new plan for hosting!
Learn more about StudioPress Sites here
What's pretty awesome about this plan is that it includes the Studio Press theme and Genesis right in your hosting. Not sure what a Studio Press or Genesis is?
Sign up for a WP Engine plan and receive the Genesis Framework and 35+ StudioPress Themes free!
---
ANOTHER FABULOUS WORDPRESS HOSTING OPTION FOR SMALL TO MEDIUM BUSINESSES AND SERIOUS BLOGGERS THAT WANT SOMETHING OTHER THAN A STUDIO PRESS THEME IS WP ENGINE.
I have 2 of my sites hosted here and absolutely love their online customer service.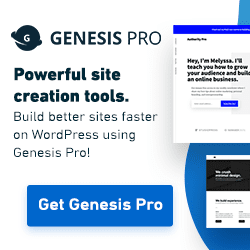 Personal $29.00 per month 1 WordPress Install 25,000 visits / mo. Unlimited Data Transfer 10GB Local Storage Professional $99.00 per month 10 WordPress Installs 100,000 visits / mo. Unlimited Data Transfer 20GB Local Storage Business $249.00 per month 25 WordPress Installs 400,000 visits/mo. Unlimited Data Transfer 30GB Local Storage
Multiple Websites
20GB Web Space Suitable for ~ 25,000 Visits Monthly
Essential WordPress Features Premium WordPress Features
My favorite feature of WP Engine is their exclusive plugin to move your website from your old host to WP Engine. Even a non-techie like me moved a very large install with no issues.
Move your site to WP Engine in less than 30 minutes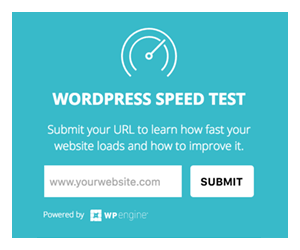 RELIABLE WORDPRESS HOSTING THAT'S BEEN AROUND AWHILE
Dreamhost – Shared hosting.. support via email (voice is an extra charge) usually gets a response within a few hours but sometimes up to 48 hours. I recommend buying domain names here, very easy to manage and keep track of. They give you an option of auto-renewing or asking you each time.
Dreamhost Pricing:
10k Visitors
Cloud Platform
Resource Scaling
5GB SSD Storage
Jetpack FREE
Basic Site Backups
BlueHost –
$7.99/mo
FREE Domain
FREE Site Builders
1-Click Install
24/7 Support
Starter Plan
1 Site
100k Visits Per Month
1GB Backups
Starting at $5.95/mo
Standard Plan
2 Sites
200k Visits Per Month
2GB Backups
Starting at $7.95/mo
Business Plan
3 Sites
500k Visits Per Month
3GB Backups
Starting at $9.95/mo
GoDaddy – I do recommend buying domain names or hosting here. it's easy and quick and usually the best prices…..however… you get what you pay for.
"It's ok, but the web interface is THE most confusing of any of the companies I've worked with. If there is an issue with just one of your shared hosting accounts they may without notice take down ALL of your accounts (It happened to a colleague of mine) It is, however, the most recognizable and the easiest place to buy domains so if you must just know that you need to keep a close eye on your account. If something goes wrong with the email… they are probably not going to help you resolve it. ~" Chrissy
All of this information is based on my best guess after reading through blogger reviews, customer reviews, BBB complaints and rumors on social media. Your experience may vary.
E-COMMERCE WEBSITES
I prefer to leave that to the experts -Shopify makes it easy to open an online store by providing all the tools and help you need. Click here to try it for free!
Other Recommendations: Premium WordPress Themes I'm all STUDIOPRESS all the time – More about this here.

3. GRAMMAR & SPELLING… IT'S IMPORTANT!
I rank myself above average when it comes to spelling and grammar but about a year ago I decided to try Grammarly and instantly found it was a game-changer for me. I was always confused about commas, hyphens, and apostrophes, enter the punctuation pros at Grammarly! Now I just type to get my thoughts on the paper and don't worry too much about the technical parts of my posts. Not only does it work in your blogging but it works on every site you are writing on including your social media posts. If you are using the internet to promote your brand you want to put your best foot forward.
There's a free and a paid version of this program and several options for either your operating system and for the Chrome Browser.
Click here for the Best Plagiarism Checker & Proofreader I've ever had the pleasure to use and let me know on social media if you love it as much as I do.

4. SEO = SEARCH ENGINE OPTIMIZATION GET YOAST SEO PLUGIN
SEO is a WIDE topic and includes lots of components but the main thing is creating great content on your website and making sure it's search engine friendly and on topic to the web traffic you are trying to attract from Google.
Yoast is THE guru of SEO so if you want traffic to your site, subscribe to their page and start using their free SEO plugin. If you love it and are ready to go to the next step then get their premium plugin.
MY PORTFOLIO THROUGH THE YEARS
HOME SERVICES WEBSITES
JM Kitchen & Bath – Custom Design Remodel and Installation of Kitchens in Denver CO
Neat Freaks House Keeping Service in Parker Colorado
Advanced Electrostatic Painting – Tony Casarez Commercial & Residential Metal Painting
Roofing the Rockies – Roofing, Gutter and Home Improvements throughout the front range of Colorado
Rocky Mountain Real Estate Advisors – Parker Douglas County Real Estate Agency on Mainstreet. 
RETAIL STORE WEBSITES
Fruits of Our Spirit – Primitive Decor and Candle Shop
North Star Digital Imaging – Selling Toshiba Copiers, Fax Machines & Printers in the Denver Metro area.
Parker Academy of Martial Arts – My first website – A local family martial arts studio in Parker Colorado.
Colorado Coin – A coin, gold and silver dealer in Denver Colorado.
PERSONAL SERVICES WEBSITES
Neat Freaks Housekeeping Service in Parker Colorado
Bethany Kay Hair – Experienced Hair Stylist doing cuts, colors, skin and nail care in Parker CO.
DoulaWise – Denver Doula Services
Zumbido Studios – A Hair and Nail Salon in Parker Colorado
Adores Amore – Karen Loucks Rinedollar – Wedding Planning – An ordained reverend performing marriage ceremonies for you in Colorado.
MEDICAL WEBSITES
Hatch Chiropractic – Chiropractic Office in Parker CO
Pikes Peak Counseling – Amy Maddox – Children's and Youth Counselor in Parker Colorado.
Julie Uhernik – Faith Counseling – Marriage and Family Therapist, Depression, Self Esteem in Parker Colorado.
AUTO REPAIR WEBSITES
Pride Auto Care – Family-owned and operated car repair shop with locations in Centennial, Littleton and Parker Colorado.
Mr. Transmission Parker – Clutch & Transmission Repair
Parker Dent Company – Paintless Dent Repair Centennial CO
TRAVEL WEBSITES
Colorado Bucket List – Events throughout Colorado.
Parker Colorado Community Directory – Local information site with local events, groups, links, restaurant reviews, photo gallery, history.
OFFICE EQUIPMENT WEBSITES
North Star Digital Imaging – Selling Toshiba Copiers, Fax Machines & Printers in the Denver Metro area.
RESTAURANT WEBSITES
Casa Mariachi – Mexican Restaurant in Parker Colorado
HOBBY & SPECIAL INTEREST WEBSITES
Coloring Book Addict – A Guide to Adult Coloring Books
Clumsy Gourmet – Empty Nester Lifestyle Blog with Recipes, DIY, Pet Tips, Essential Oils and Art.
FINE ARTS WEBSITES
Parker Theatre Productions – Non-Profit theater company in Parker CO
Hurricane Holly – NYC Actress Singer/Songwriter Portfolio
OIL & GAS WEBSITES
GCC Inc – A natural gas compressor consultant engineering firm in Denver CO.
Credo Petroleum – (Website down due to merger and acquisition)
REFERENCES
Al Pridemore – "Pride Auto Care" –  Chrissy Morin at "Your Web Chick" has been working for Pride Auto Care and our website optimization for several years. The results have been astounding! From virtually very limited organic web presence to exceptional web exposure and hugely improved organic rankings, Chrissy has done wonders for us. She's been receptive and easy to work with and always accommodating. So glad she's on our team. Her expertise and redesign of our website have worked very well and we continue quarterly to make improvements. I would recommend her to anyone who really wants to start getting some serious bang for their buck with their website!
Thanks, Chrissy, you're a gem.
Amy Maddox – Chris did a fantastic job building a website for my business. Her prices are reasonable and her work is exceptional. I have recommended her to many and will continue to do so. -Amy Maddox (Pikes Peak Counseling)
Brian Thomas – Chris represents the highest level of service for her clients. She is always looking for, finding and sharing new ways for others to promote their businesses and expand their networks. I have and will recommend and refer Chris to other professionals.
David Casiano – Chris Morin has several strengths from my observations. She is fair, cheerful, enthusiastic, and follows businesslike procedures to accomplish objectives, recognizes and accepts personal assets and liabilities. She maintains a sense of humor and uses humor constructively. She is quick to build rapport. In addition, Chris truly loves learning and promotes this love onto his friends and associates. Chris Morin demonstrates a commitment to core values.
In summary, Chris is dependable, and motivated, works well with colleagues and is able to learn from those around her.
David Casiano, Mayor
Town of Parker
Joe Huhn – Chris developed an excellent website for me.
Levi Longmore – Chris is the most amazing person I have had a chance to work with on projects. Chris is a high-energy GO for the GOLD type A person. I would recommend her to any company or anyone that has a project and needs help getting through that project.