Holiday Craft Shows in Douglas County Colorado
Feel free to send me information about your show. Our community is blessed with many gifted artists, artisans, and crafters who come together to sell their creations during the holiday season.
Parker Holiday Shows
Mountain Pine Yuletide Bazaar – Fieldhouse
Mark your calendars!  The 15th annual Mountain Pine Woman's Club Yuletide Bazaar will take place on Saturday, November 13, 9:00 am – 4:00 pm at the Parker Fieldhouse. 

As a past shopper or vendor, you know what a great event this is.  2021 promises to be even better.  In addition to many of your favorite vendors, we have many new artists, crafters, and food vendors joining us this year.  We know you'll find something to love at this year's Bazaar!

Remember, admission and parking are free!  We look forward to seeing you on November 13.
Yes it's the same day as the Legend High School sale so make a day of it!
Grandmother's House Boutique Holiday Craft Show
Holiday Boutique 2021
Tagawa Gardens
7711 S Parker Road, Centennial, CO 80016
Admission $5.00
(Good for all 5 days – Children 12 and under free)
Thursday, November 4 & Friday, November 5 9:30 a.m. – 5:00 p.m.
Saturday, November 6, 9:30 a.m. -3:00 p.m.

Once Upon A December Holiday Boutique – Chaparral HS
Saturday, December 4th, 2021
9 AM to 3:30 PM
Chaparral High School,
15665 Brookstone Dr.
Parker, CO 80134
I have asked for more details
e-mail chapcraftshow@gmail.com
---
Castle Rock Holiday Shows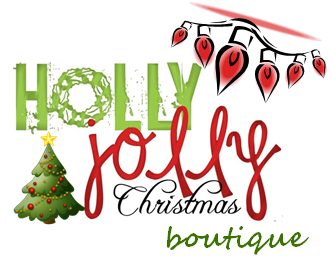 Holly Jolly Christmas Boutique
KICK OFF YOUR 2021 HOLIDAY SHOPPING AT THE GRANGE
It's the holiday season! Well, not just yet, but as soon as the pumpkins are gone, the holiday decorations and sales will be in full force. If you're like me and can't stand crowds, (I become a hermit on Black Friday) and you think that online shopping is convenient but impersonal, it makes it hard to get into the "holiday spirit".
The Holly Jolly Boutique at The Grange is the perfect way to get in the spirit and get your holiday shopping done without even leaving The Meadows. You'll spend your time shopping with neighbors and friends all eager to get the season underway
TWO DAYS OF HOLIDAY SHOPPING
Shop Friday, November 12th, from 10 AM to 6 PM and Saturday, Nov. 13th from 10 AM to 4 PM. With two days of holiday shopping, it is entirely possible you'll get all of your shopping done right here in the neighborhood!
UNIQUE GIFTS FOR ALL
Explore booths from artists, crafters and home-based businesses to find a unique gift for everyone on your list. Jewelry, home decorations, vintage items, holiday ideas and a lot more.
Shoppers could win all kinds of fantastic, donated items from the raffle taking place at the Holly Jolly Christmas Boutique. Raffle tickets will be on sale for $1.00 each or 6/$5.00.
In The Meadows, the holidays are a special time with many events for the family. This year, The Grange is kicking off the holiday season with the Holly Jolly Boutique.
29th Annual Castle Rock Craft Show Extravaganza
November 6th 9-4 at the Douglas County Fairgrounds

500 Fairgrounds Drive Castle Rock, CO 80104
Colorado Community Media Holiday Craft Show and Mini-Market
December 11, 2021, 8 a.m. – 4 p.m.
The annual craft show is back with a new, bigger location in Douglas County. The show will be held at the Douglas County Fairgrounds. Come and find holiday decorations, gifts and more.
Interested vendors can contact Event Producer Thelma Grimes at tgrimes@coloradocommunitymedia.com.
---
Applewood Arts Show
Arapahoe County Fairgrounds
Friday, November 12, 2021
VIP entry 9:30am-10:30am
General Public 10:30am-5pm
Saturday, November 13, 2021 9:30am-4pm
Avoid the lines, buy your pre-sale tickets today!