Town of Parker offering St. Patrick's Day Activities
The Town of Parker is excited to welcome Lucky the Leprechaun back to our community this year for his second annual appearance around St. Patrick's Day!
Lucky will be strolling (and hiding) around Mainstreet the Saturdays before and after St. Patrick's Day (March 12 and 19) from noon to 4 p.m. While Lucky is in Town, residents and visitors are invited to participate in a game of "Seek Out the Shamrocks," as our favorite Leprechaun will be hiding 17 shamrocks throughout the community.
Can you spot Lucky and find the shamrocks? If so, you might win a prize! Just post a photo of either a hidden shamrock or Lucky himself on the Town's Facebook page @TownOfParkerCO) by 10 a.m. Monday, March 21 to be entered into a drawing for a prize basket. Community members are eligible to enter multiple times as long as they spot Lucky the Leprechaun on different days and seek out multiple shamrocks!
For more information, about this fun St. Patrick's Day activity, visit www.ParkerOnline.org/Events or call 303.805.3253.
There are a couple of local bars that are having green festivities in honor of St Paddy's Day in Parker… take a look below!
Saint Patrick's Weekend Bash at B
18425 Pony Express Dr, Parker, CO 80134
March 17, 18 & 19 3-9 p.m.
St. Patrick's Day falls on a Thursday this year, which was all the motivation Barnett & Son needed to host a 3-day celebration to showcase some of their favorite Irish and Scottish-inspired beer styles. Usual suspects Saoirse Irish Red, and Falling Skye Scottish Ale will join a batch of Mo Chroi Irish Black Ale made for the holiday, with a green beer on tap for good measure. The long weekend will include daily performances by the Celtic Steps dance group and Centennial's Reed School of Irish Dance, and live music by Juice O' The Barley on Friday and Saturday.
Mo Chroi Irish Black Ale gets its color and full body from the unplanned addition of Roast instead of Special Roast malt to a batch of wheat. The final beer struck a balance between deep malt flavor upfront and clean, subtle bitterness on the finish that characterizes many Irish-style ales, so it earned a place in the annual St. Patrick's Day lineup.
Keep the specialty glass while supplies last, buy a special t-shirt made for the occasion, and come hungry for Irish-inspired eats prepared by three food trucks: The Family Meal will serve on Thursday, Schnitzelwirt on Friday, and Uncle Tapas on Saturday.
Celtic Pub Goes Green
The Celtic House Pub is located at 16522 Keystone Blvd., Parker, CO.
They don't have any events listed on their socials or website but we assume they'll have green beer & Guinness on St Paddy's Day
Downhill Brewing
2022 DOWNHILL BREWING ST. PADDY'S DAY PARTY!
ood ole St. Paddy's Day shenanigans!!! We will have all the green beer for your drinking pleasure, a 2022 Limited Edition T-shirt (while supplies last), and Irish Dancers at 2:00 pm. Gather up all your Irish drinking gear and get on down to the taproom, it's going to be a good time……CHEERS!!
18921 Plaza Drive, Unit 104
Parker, CO 80134
12365 Pine Bluffs Way
Parker, Colorado 80134
(720) 851-5302
Welcome Home Brewery
We're celebrating a little early….
We are honored to host the Castlewood Lion Bag Pipe Band. Please come show some support and enjoy some traditional and not-so-traditional music.
Followed by Irish Dancers from Reeds School of Irish Dancing (around 4 pm)
We will have beer, snacks and plenty of entertainment. Wear your green and join us for a fun St Patty's celebration!
Irish Recipes
Shepherds Pie
An Irish friend of mine (Lorna O'Brien) let it be known that Corned Beef and Cabbage is NOT a traditional Irish meal, but Shepherds Pie is.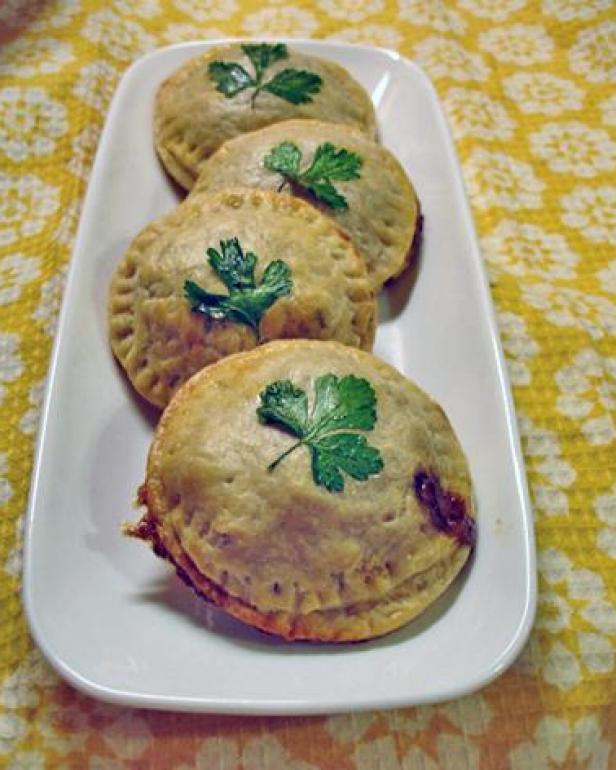 These handheld individual shepherds pies look great and I love the Cilantro Clover accents on the top.
Cream Cheese Crust
Ingredients
4 oz. cold butter (1 stick)
4 oz. cream cheese
1 teaspoon salt
2 cups all-purpose flour
1 tablespoon sugar
1/4 cup whole milk, plus 2-3 tablespoons
Shepherd's Pie Filling
Ingredients
1 large onion, diced
2 tablespoons olive oil
1 teaspoon sugar
1/2 lb. ground lamb
2 medium carrots, diced
1 medium Yukon gold potato, diced (or 1/2 cup leftover mashed potatoes)
1/2 cup frozen peas
2 cloves garlic, minced
2 sprigs fresh thyme
1 tablespoon tomato paste
1 tablespoon flour
1 can dark beer (such as Guinness)
Splash heavy cream
CLICK FOR SHEPHERDS PIE DIRECTIONS
Gluten-Free Saint Patrick's Day Recipes
Looking for traditional Saint Patrick's Day fare? You're in luck! Soda bread, corned beef, shepherds pie – oh my! See the full gluten-free menu below.
Tips for Saint Patricks Day from the Parker PD
Saint Patrick's Day in Denver
Denver's Saint Patricks Day Parade is March 12, 2022