The Wildlife Experience is now part of the Liniger Building at CU South Denver at the same location.
Their community and K-12 education programs and special and seasonal events for children, adults and families will continue.
Click here for dates and information about Movie & a Martini – Whiskey & a Movie .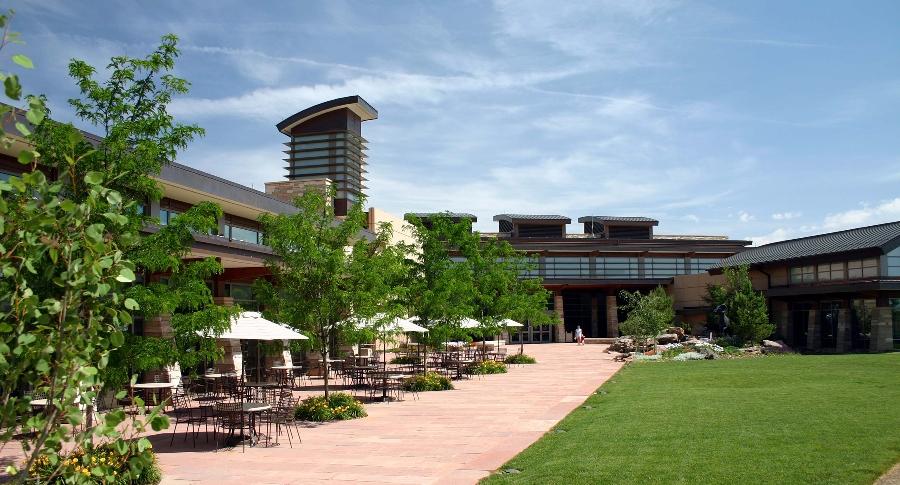 The Wildlife Experience was founded in 2002 as a wildlife art and natural history museum serving as a cultural center and community asset for south metro Denver. The 151,000-square-foot, mission-style building is home to an impressive wildlife art collection and Globeology, an exhibit featuring open dioramas interpreting eight biomes of the world.
They continue strive to inspire a new generation of conservationists and outdoors enthusiasts by bringing visitors closer to wildlife and fostering the desire to experience the outdoors through high-quality exhibitions and many education programs.
The state-of-the-art theater features RealD technology, bringing amazing clarity and depth to 3D films. Click for films and show times.
Hours
The Wildlife Experience is open 9:30 a.m. to 5 p.m. seven days a week.  Closed Thanksgiving and Christmas.
Price
| | | | |
| --- | --- | --- | --- |
| | General Admission | Theater Only | Combo* |
| Adults 13-64 | $10 | $9 | $14 |
| Seniors 65+ | $9 | $8 | $13 |
| Children 3-12 | $6 | $6 | $9 |
| Children under 3 | FREE | FREE | FREE |
Groups of 10 or more can receive a group discount.
* Combo: One General Admission and one movie; or two movies.
CU South Denver has a no-refund, no-exchange policy. All sales are final. Refunds will be given only if the CU South Denver cancels a program.
Special Needs
The theater is wheelchair accessible. In addition, hearing-impaired sound amplification headsets are available. For more information, contact the admissions desk at 720-488-3336.
PRESS RELEASE CU RECEIVES LANDMARK GIFT
Dave Liniger is the chairman emeritus of The Wildlife Experience and co-founder of REMAX International, Inc.
The Liniger gift builds on the collaboration that began in April when the Linigers teamed with CU, converting 11,000-square-feet of the 151,000-square-foot facility to classroom and lab space. CU began offering classes there in August, while the popular Douglas County wildlife art and natural history museum continued most of its museum services to the community.
The first classes at the facility are being offered by CU Denver and the CU Anschutz Medical Campus. CU's Boulder and Colorado Springs campuses are expected to add programs in the future. CU Denver will manage the facility on behalf of the system.
In recognition of the Liniger's generosity, the CU Board of Regents today approved naming the facility the Liniger Building at the University of Colorado South Denver.
"Dave and Gail Liniger have demonstrated a vision and commitment to serving our community and state that will have a substantial impact for decades to come," said CU President Bruce D. Benson. "We value the confidence they have in CU and appreciate their transformational gift. The Wildlife Experience has been a cultural touchstone in south Denver and adding higher education will build on its commitment to the community."
The Wildlife Experience was founded in 2002 and is designed to serve as a cultural and educational center and a community asset for south Denver. The facility hosts exhibits in fine art, natural history and interactive science each year and provides space for private and community events.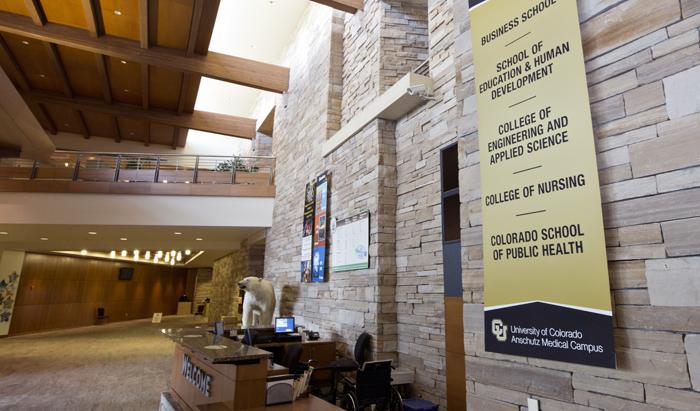 "Gail and I are making this gift to CU to provide more services and more value to our south Denver community," Liniger said. "The museum remains open, events will be held, and the public spaces will be available for rental. The added value now is the easy access to a quality CU education right here in south Denver."
Some CU classes at the facility are underway and others are scheduled to begin in October. Among the offerings from CU Denver and the CU Anschutz Medical Campus are programs from the Business School, the School of Education and Human Development, the College of Engineering and Applied Science, the College of Liberal Arts and Sciences, the College of Nursing and the Colorado School of Public Health.
"The initial course offerings demonstrate the wide range of educational opportunities CU is bringing to south Denver," said University of Colorado Denver | Anschutz Medical Campus Chancellor Don Elliman. "CU Denver is proud to be managing this initiative on behalf of the CU system, and we look forward to adding even more options for students with classes and faculty from the CU Boulder and Colorado Springs campuses."
Lisa Douglas, Associate Vice Chancellor for Budget and Finance at the University of Colorado Denver | Anschutz Medical Campus, has been named vice chancellor of the new facility.
"The University of Colorado's four campuses will offer a generous supply of quality higher education to serve the residents of south Denver," Douglas said. "The benefits of combining quality higher education with community service and events are compelling."
Before entering into the initial collaboration with The Wildlife Experience, CU conducted a market study and interviewed leaders from south Denver's major employers and professional organizations. The study identified gaps in educational offerings in the south Denver area, which accounts for one-third of the population of metro Denver and is home to a variety of engineering, finance and health-care related companies.
For more information on the initiative, please visit CUSouthDenver.org.